ABOUT
SBI General is a private general insurance company, with the strong parentage of SBI. It works on the principle of shared value which galvanizes things and adds value to the firms and consumers. This has built a successful model over a period and attracts more beneficiaries to subscribe for the common cause.
The General Insurance Industry premium in FY22 grew to INR 2.22 lakh crores from INR 1.98 lakh crores in FY21, a growth rate of 11.02%. The General Insurance penetration has come around to 1% as compared to a global average of 2.8%, clearly indicating the extent of opportunity in the Country especially in rural market. In FY22, SBIG Gross Written Premium (GWP) increased to INR 9,259.52 crores from INR 8,311.60 crores with a growth of 10.9% as compared to the industry growth of 11.02%. The market share of the Company continued to be 4.2% in FY22 vis-a-vis FY21. Currently it secured 7th position amongst the private insurers & overall 12th in FY22.
Financial Highlights (INR Crore)
| Particulars | Mar-22 | Mar-21 | Mar-20 | Mar-19 | Mar-18 | Mar-17 |
| --- | --- | --- | --- | --- | --- | --- |
| GDP (Gross Direct Premium) | 9166.22 | 8264.86 | 6796.97 | 4706.55 | 3544.2 | 2604.49 |
| PBT | 177.97 | 717.92 | 564.14 | 469.79 | 422.39 | 153 |
| PAT | 131.23 | 543.59 | 411.76 | 333.99 | 395.69 | 152.66 |
| EPS | 6.09 | 25.22 | 19.11 | 15.5 | 18.36 | 7.21 |
| Solvency Ratio | 1.85 | 2 | 2.27 | 2.34 | 2.27 | 2.54 |
Face Value of share is INR 10 / share.
GWP (Gross Written Premium) for FY 2021-22 stood at INR 9,260 crores compared to INR 8,312 crores in the previous fiscal year. The overall growth in GWP was 11%, and expanded their services to over 3.34 crore customers, up by 15.3% from the previous year. It also witnessed a significant boost, especially in the Health and Motor lines of business, with a growth of 50% and 17%, respectively. SBIG had a solvency ratio of 1.85 as against the minimum regulatory requirement of 1.50. It has no investments in immovable property, derivative instruments.
Schedule a meeting with the Private Equity Experts
to understand more about Unlisted Shares & Stock Investments
Investment (Asset Under Management in Crore)
Insurer
Central Govt Securities
State Govt & Other Approved Securities
Housing & Loans to State Govt for Housing and FFE
Infrastructure Investments
Approved Investments
Other Investments
Total Investments
SBI General
2021
2022
2021
2022
2021
2022
2021
2022
2021
2022
2021
2022
2021
2022
2,614
2,550
1,123
1,234
1,216
1,332
1,908
2,311
2,426
2,919
212
481
9498.59
10826.17
Asset allocations & AUM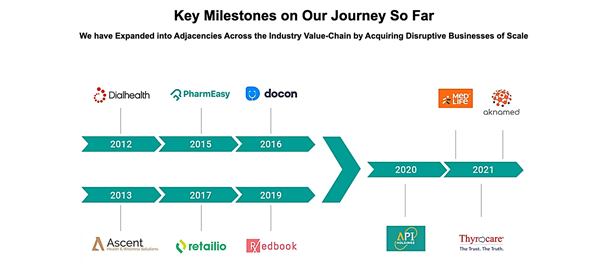 India's Insurance Market
India is one of the fastest growing economies from almost a decade and its upcoming future projections seems to be considerably way ahead than its counterpart, Although the last couple of years were poised by covid and Ukraine war which directly impacted the growth of several economies across the globe, but the recent turnaround and policies played a significant role to realign itself.
India which is placed at 10th position in the Insurance market (9th – Life & 13th – Non-Life) is estimated to grow by an average of 14% per annum over the next decade which will shoots up it's ranking to sixth position, This increase is mainly due to overall economic growth of India & FDI inflows specifically in the insurance sector which shows remarkable growth by 20 times from last two decades because of relaxation in policies by government.
SBIG Update
SBIG future outlook is to cater and acquire consumers from digital medium to minimize the acquisition cost is leveraging with the help of platform like YONO application along with existing tie ups and have on-boarded new digital partners also additional reach through RRBs, Financial Corporations, NBFCs, Retail Broker tie ups have been achieved during the year.
It had launched several products: - Bharat Graha Raksha, Bharat Sookshma Udyam Suraksha and Bharat Laghu Udyam Suraksha along with Arogya Supreme to capitalize on the new opportunity in profitable retail segment. It is now preferred insurance partner of Hero, Escorts, Swaraj Mazda, Isuzu and Yamaha in the motor insurance segment, taking their total motor OEM tie-ups to 19. On the distribution front, it has enabled the expansion by new corporate agency tie ups with leading Banks and Cooperative societies.
SBIG Product line
Retail – Motor, Home, Travel, Personal Accident, Health
Corporate Products – Fire, Health, Motor, Marine, Construction/Engineering, Rural, Package, Liability, Miscellaneous
SBIG was assigned corporate credit rating of "AAA/Stable" by CRISIL. This indicates that it has the highest credit rating, has a fundamentally strong position and prospect of meeting its obligations is the best.
Insurance Australia Group (Joint Venture) during SBIG incorporation in 2009 has sold its entire 26% stake in the lender's general insurance for $310 million (INR 2325 crore). The stake has been sold to Premji Invest and Warburg Pincus (Private Equity company). SBIG has 138 branches across India & has served over 10.78 crore customers.
Awards
SBIG has been awarded 'Insurer of the Year' in the Non-Life category at FICCI Insurance Industry Awards, for two consecutive years.
Ranked No. 1 under General Insurance by YouGov Finance Purchase Rankings for 2021.
Key Personnel
Shri Dinesh Kumar Khara - Chairman
Shri Kishore Kumar Poludasu – MD & CEO
Shri Rikhil Shah – Chief Financial Officer
Shri Neil VAZ – Chief Risk Officer
Shri Samir Chhabra – Head Corporate Strategy